Are you going to TechEd this year? Be sure to come see us, and get some awesome stuff – including an exclusive LeanSentry discount, and a chance to win a Microsoft Surface!
We've been working hard to to bring better monitoring and production troubleshooting to IIS/ASP.NET apps.  But,
we really do have some amazing new stuff coming
which we'll be demoing at the conference.  
So, if you are going, make sure you stop by and check us out.  We'll be demoing LeanSentry live so you can just dive right in.
If you believe in us and want to help, we thought of a cool way you can do that. Come to our booth during the conference and pick up a snazzy LeanSentry Robot t-shirt … wear it during the conference to help us spread the word about LeanSentry, and in turn you can walk away with one of the Microsoft Surfaces we'll be using to do our demos.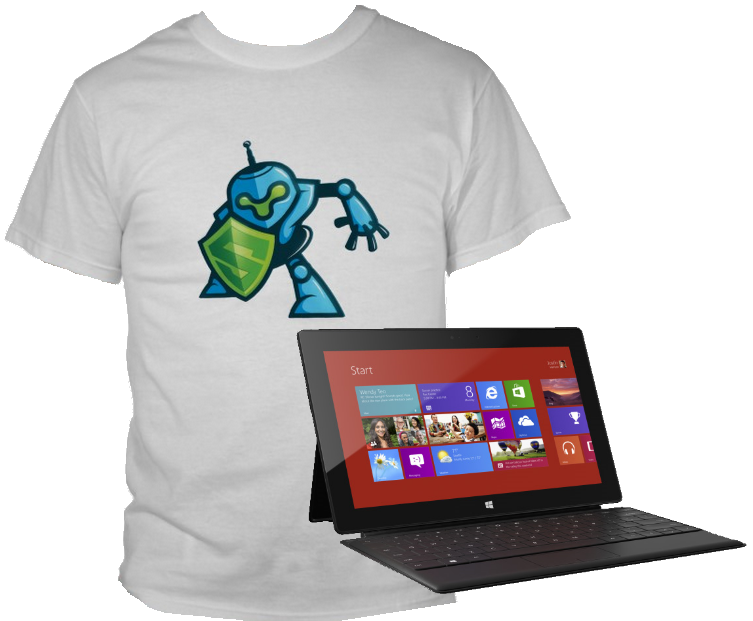 We'll probably only give out 10 -15 shirts, so the odds of winning are pretty good 🙂
Get more details here.  Make sure to register to reserve your shirt, so we know how many to make. We'll also send you all the details right before the conference so you don't have to memorize it.
See you at TechEd!
Mike